[
Home
] - by:
ibuyer.hk
-
Download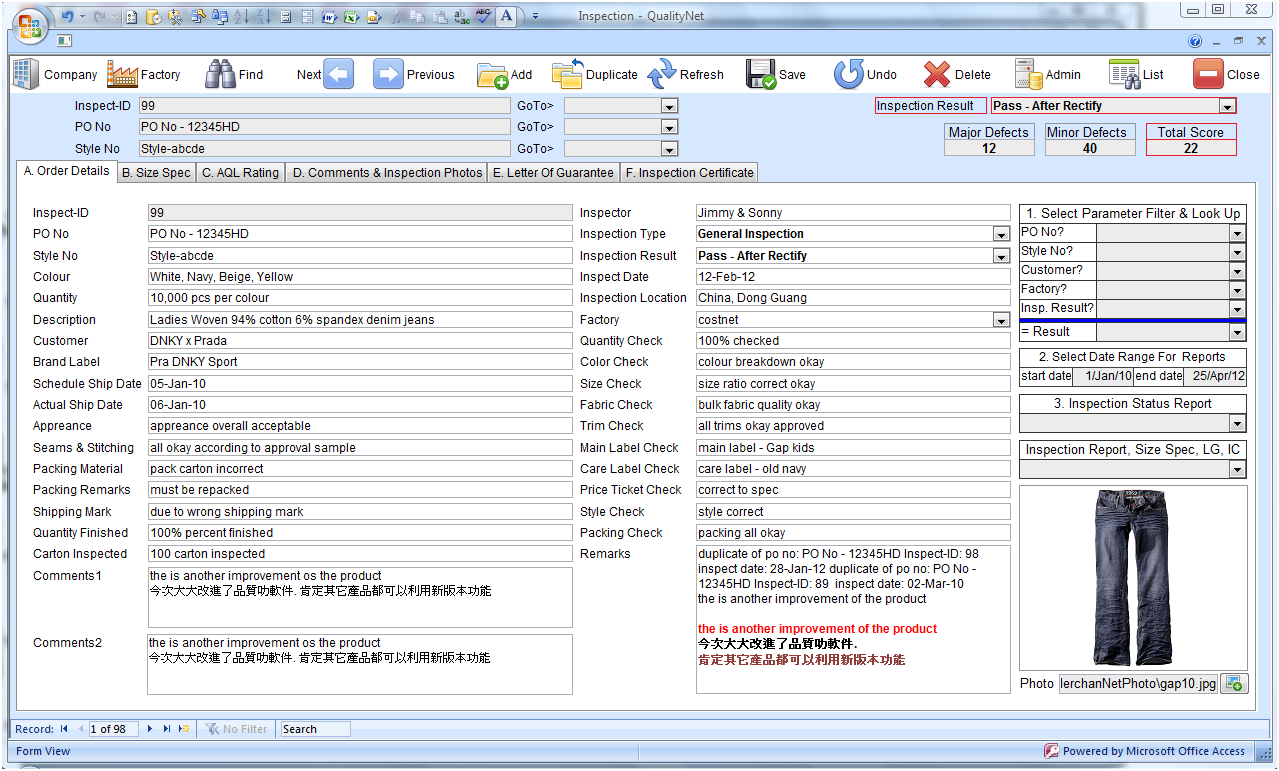 Click to enlarge
Some words about QualityNet:
QualityNet is a simple database software used to manage all the quality control, quality assurance, audit analysis and factory evaluation report for your company.
Web remote access feature: maintain operation during outbreak since employee can work away from office individually. Risk management solution for your staffs and business.
Chinese / English Bilingual interface, more applicable for multi-national company with China operation.
Allow QC inspector to fill in individual order QC result.
Create a professional QC report to customer for review.
Using AQL - Acceptance Quality Level 4.0 and 2.5 as industrial standard.
QC audit analysis chart to review factory's quality performance.
Remote Access QUalityNet Database over internet, able to view QC result during overseas trip or out of office.
require microsoft access 2007 runtime to run
r.office.microsoft r/rlidAccessRuntime
Starting from version 4.28 onward
user is able to made their own change on the design.
Whatever layout or report
News, new features for this Major Update:
activation key require
e
User's remarks, reviews, comments
(
Add your comment / review
)
<!Comments><!Comments>