[
Homepage
] - by:
Tekl STUDIO s.r.o.
-
Download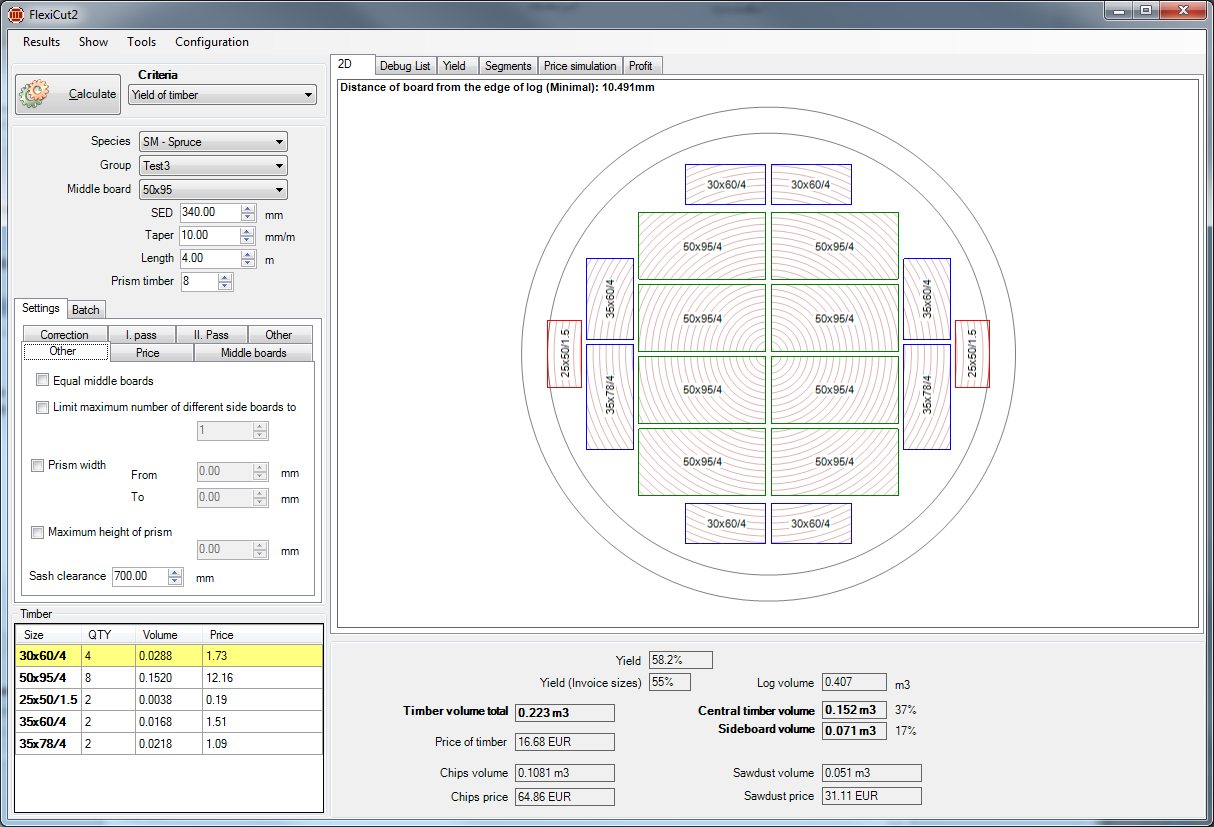 Click to enlarge
Description:
CutLog is intended to help sawyers obtain the optimum sawing solution as rapidly and easily as possible. This program allows to control various aspects of optimization process, including specifying the thickness of both center cants and side lumber. The optimum results can be printed. The printed solution includes all relevant data including lumber sizes and piece count, log size and yield.
In adition to optimum yield, CutLog can also determine optimum value using a price modeling module. This option allows the user to evaluate the affect of changing value of side boards and value of center cants or lumber.
Optimization can be done base on yield or price of produced timber.
It has the fastest optimization algorithm (based on Feldman-Sapiro theory). It is able to count over 20.000 full optimizations per second on Pentium4 2,8MHz processor (depends on complexity of scheme).
It takes in account all important factors related to optimization process:
1. Kind of wood species - shrinking allowance
2. Normalization - any number of standards base of wich will be size of timber determined
3. taper - natural profile of log
4. thickness of saw blade
5. central timber size - entered by user (sawyer)
6. side timbers - entered by user
etc.
Excel export base on batch running is new feature, which allows you beter plan your resources, prepare business offers, plan production, analyze production etc.etc.etc.
Just do export of optimization results into XLS file (Excel file format) and enjoy. Mentioned things were not be such easy and fast before!
Recent changes in this Minor Update:

User's Reviews, Comments
(
Add your comment / review
)
<!Comments><!Comments>