Software ConnectCode Barcode Software and Fonts download
Want a better software to manage your Web site more quickly and efficently? Click here, and start saving time today!
Create both Websites and CD DVD product catalogs with a single professional tool:
(BELOW!) FREE DOWNLOAD LINKS FOR:
ConnectCode Barcode Software and Fonts 10.7
ConnectCode Barcode Software and Fonts is a professional True Type, Open Type and Web Open Font Format (WOFF) barcode fonts package that enables the creation of of standards-compliant barcodes in Excel, Word, Access, .Net, Java, Web, Javascript, Typescript, iOS, Android, Windows Mobile, Crystal Reports, MFC, Oracle, Android, Windows Phone, Reporting Services, Windows Azure, Cloud and Windows Store Barcode & Label App.
(description, more information,
click here - Barcode fonts for Excel,.Net, Javascript, Crystal Reports and Reporting Services
)
File size: 13002 Kb
Free Download link 1:
Click here to start the download for ConnectCode Barcode Software and Fonts (then choose Save)
Free Download link 2:
http://www.barcoderesource.com/products/ConnectCodeTrialSetup.zip
WARNING: While we do our best to screen each file reviewed on CuteApps, we always suggest to scan the files with an
antivirus
before installing them (better safe than sorry).
Also, the download link was working at the time of the inclusion in this archive and when we did the last test; it is provided by the software house and sometimes can be -temporarily- offline or so.
Please
contact us with the contact form
to report difficulties, strange behaviors or persistent problems, and quote the program name or the number 20550 .
ConnectCode Barcode Software and Fonts is a True Type, Open Type and Web Open Font Format (WOFF) barcode fonts package designed for the creation of of standards-compliant barcodes.
(
Barcode fonts for Excel,.Net, Javascript, Crystal Reports and Reporting Services
)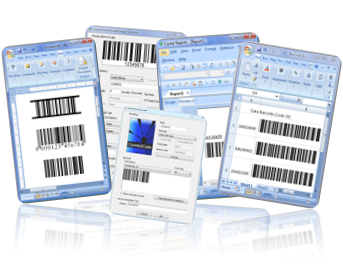 This is the download page for ConnectCode Barcode Software and Fonts - ConnectCode Barcode Software and Fonts is a professional True Type, Open Type and Web Open Font Format (WOFF) barcode fonts package that enables the creation of of standards-compliant barcodes in Excel, Word, Access, .Net, Java, Web, Javascript, TypeScript, iOS, Android, Windows Mobile, Crystal Reports, MFC, Oracle, Android, Windows Phone, Reporting Services, Windows Azure, Cloud and Windows Store Barcode & Label App.

The use of font technology to generate barcodes is well known in the auto-id industry and ensures generation of barcodes of the highest quality that meet the strictest industry requirements. When a font is printed, it rasters to the resolution of the printer and will not be limited to the Dots per Inch (DPI) of the devices' screens. A font is also available in almost all computer and mobile systems. This enables the integration of ConnectCode's barcode solution in third party applications quickly and easily.

This version introduces a significantly updated Barcode & Label app, available on the Windows Store, for printing labels with data stored in an Excel spreadsheet and labels with serialized running numbers. Many organizations collect, store and keep customer and product information in Microsoft Excel spreadsheets. From time to time, this information needs to be printed on shipping labels, inventory tags or mailing stickers. For example, the marketing department may need to send out mailing labels and require the Company Name, Contact Name and Address fields to be printed on a label stock. The logistics department may need to print inventory labels and generate barcodes with the Product ID field stored in an Excel spreadsheet. The updated Barcode & Label app enables users to easily design, layout and print a label with data stored in an Excel spreadsheet. This allows organizations to easily format spreadsheet data on labels, tags and stickers to streamline their label printing process.