Want a better software to manage your Web site more quickly and efficently? Click here, and start saving time today!
Create both Websites and CD DVD product catalogs with a single professional tool:
(BELOW!) FREE DOWNLOAD LINKS FOR:
Private Shell SSH Client 3.3
Private Shell is an easy to configure SSH client for Windows. With a useful autoconfiguration option, SSH tunneling and Secure FTP (SFTP) client, it is more than a simple SSH client. Major features include: SSH1, SSH2 support, SFTP, scripting, SOCK5, tunneling, X11 forwarding, and more. System administrators will find the silent installation feature useful to install Private Shell over a local network. Download a free evaluation version.
(description, more information,
click here - SSH client with SecureFTP (SFTP) support
)
File size: 2950 Kb
Free Download link 1:
Click here to start the download for Private Shell SSH Client (then choose Save)
WARNING: While we do our best to screen each file reviewed on CuteApps, we always suggest to scan the files with an
antivirus
before installing them (better safe than sorry).
Also, the download link was working at the time of the inclusion in this archive and when we did the last test; it is provided by the software house and sometimes can be -temporarily- offline or so.
Please
contact us with the contact form
to report difficulties, strange behaviors or persistent problems, and quote the program name or the number 19474 .
Private Shell is an advanced and easy-to-use SSH and SFTP client for Windows providing remote computer access with SSH1 and SSH2 protocols. Features include full SSH protocol support, public key authentication, configuration wizard, SOCK5, and more
(
SSH client with SecureFTP (SFTP) support
)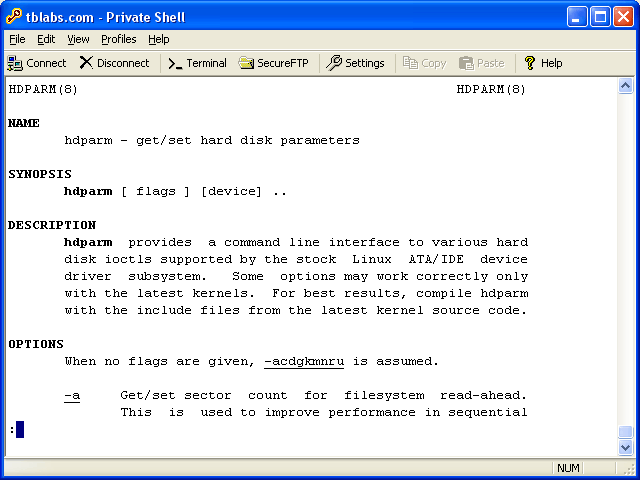 This is the download page for Private Shell SSH Client - Private Shell is an easy to configure SSH client for Windows.

Autoconfiguration wizard helps you to setup basic and advanced SSH sessions. Even if you are not familiar with SSH, you can easily establish connections that use public key authentication and provide ssh tunneling for third-party applications (such as Oracle, MySQL, SVN, CVS, VNC, e-mal clients and other software).

With Private Shell you can create a secure SOCKS5 proxy.

Private Shell's default configuration allows you to connect to any SSH1 or SSH2 server in the most secure way by choosing the strongest encryption algorithms supported by a remote computer. Full support for ssh tunneling and X11 forwarding.

Use built-in Secure FTP client (SFTP client) to transfer files between computers securely.

Private Shell takes care to establish public key authentication, providing DSA or RSA key generation and key upload features. You can use the included key agent utility to cache decrypted private keys. Tokens are supported.

Use the power and flexibility of graphical user interface and speed of command line interface. Included ssh.exe and scp.exe provide command line interface for SSH client and SCP (Secure CoPy).

Change look and feel of terminal window. Do not entangle connections by setting different terminal color schemes for profiles.

Use Private Shell's "remote codepage" feature to display non-English characters sent by servers

Install Private Shell to a flash drive or even to a diskette to access remote computers from anywhere.

Private Shell is supported. Detailed documentation, How-Tos and our support team are ready to answer your questions, guide you through the setup process and suggest solutions for particular tasks.