Software SentiVeillance SDK Trial download
Want a better software to manage your Web site more quickly and efficently? Click here, and start saving time today!
Create both Websites and CD DVD product catalogs with a single professional tool:
(BELOW!) FREE DOWNLOAD LINKS FOR:
SentiVeillance SDK Trial 7.3.2020.11.30
Real-time biometric facial recognition and pedestrian or vehicle tracking SDK for surveillance systems. Supports up to 10 IP cameras on one PC. Automatic identification against watch list, gender/emotions detection. Can be used for law enforcement, security, attendance control, visitor counting, traffic monitoring solutions. Supports Windows and Linux, samples in Java, .NET and C++. See also demo video at youtu.be/Jpt5jE5rwCQ
(description, more information,
click here - Face identification and movement tracking for video surveillance systems
)
File size: 1262965 Kb
Free Download link 1:
Click here to start the download for SentiVeillance SDK Trial (then choose Save)
Free Download link 2:
https://download.neurotechnology.com/SentiVeillance_7_3_SDK_Trial.zip
WARNING: While we do our best to screen each file reviewed on CuteApps, we always suggest to scan the files with an
antivirus
before installing them (better safe than sorry).
Also, the download link was working at the time of the inclusion in this archive and when we did the last test; it is provided by the software house and sometimes can be -temporarily- offline or so.
Please
contact us with the contact form
to report difficulties, strange behaviors or persistent problems, and quote the program name or the number 22220 .
Real-time biometric face recognition and pedestrian/vehicle tracking SDK for surveillance systems and networks. Supports up to 10 cameras on one PC. Automatic identification against watch list, gender/emotions detection. See: youtu.be/Jpt5jE5rwCQ
(
Face identification and movement tracking for video surveillance systems
)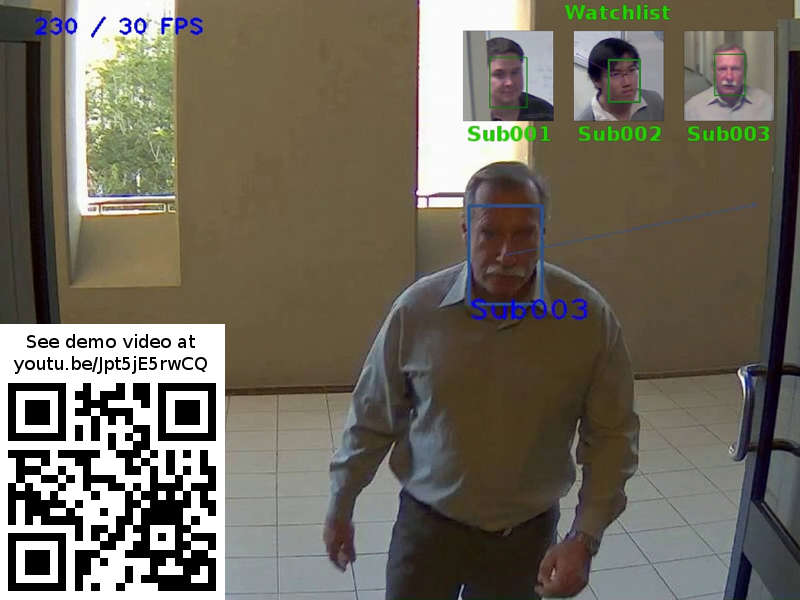 This is the download page for SentiVeillance SDK Trial - Real-time biometric facial recognition and pedestrian or vehicle tracking in live video streams. Supports up to 10 IP cameras on one PC.
Available as SDK (software developing kit) for technology integration into small and large surveillance systems.

The proprietary technology provides automatic operation with multiple face detection, tracking, persons' gender determination, enrollment and identification.

Can be used in law enforcement, security, attendance control, visitor counting, traffic monitoring solutions.
Some applications may require to enroll the users in advance (such as list of employees or watch-list of unwanted persons or suspect criminals), whereas other just work on the general public passing by (i.e. detect if passers-by draw attention to certain ads or billboards).

The SDK allows to create networked applications and systems with multiple cameras and data processing nodes on Windows and Linux platforms.
Includes programming samples in Java, .NET, C, as well as all necessary components (the biometric technology, camera support, network synchronization).

The trial requires constant Internet connection.

See also demo video at https://youtu.be/Jpt5jE5rwCQ