Software CreateInstall download
Want a better software to manage your Web site more quickly and efficently? Click here, and start saving time today!
Create both Websites and CD DVD product catalogs with a single professional tool:
(BELOW!) FREE DOWNLOAD LINKS FOR:
CreateInstall 5.7.0
CreateInstall is installer software that is based around two important principles that make it a number one choice for software developers. These two principles offer developers full control over the installation processes of their projects and unlimited scalability. Supporting scheduled tasks and fully customizable scripts, this installer software offers maximum versatility and provides professional, user-friendly results.
(description, more information,
click here - Installer software that offers full control and limitless scalability.
)
File size: 1621 Kb
Free Download link 1:
Click here to start the download for CreateInstall (then choose Save)
Free Download link 2:
http://www.createinstall.ru/downloads/ci-setup.exe
WARNING: While we do our best to screen each file reviewed on CuteApps, we always suggest to scan the files with an
antivirus
before installing them (better safe than sorry).
Also, the download link was working at the time of the inclusion in this archive and when we did the last test; it is provided by the software house and sometimes can be -temporarily- offline or so.
Please
contact us with the contact form
to report difficulties, strange behaviors or persistent problems, and quote the program name or the number 535 .
Professional installer software is an essential component for any software developer. CreateInstall provides the ultimate solution, offering limitless scalability and full control over the installation processes.
(
Installer software that offers full control and limitless scalability.
)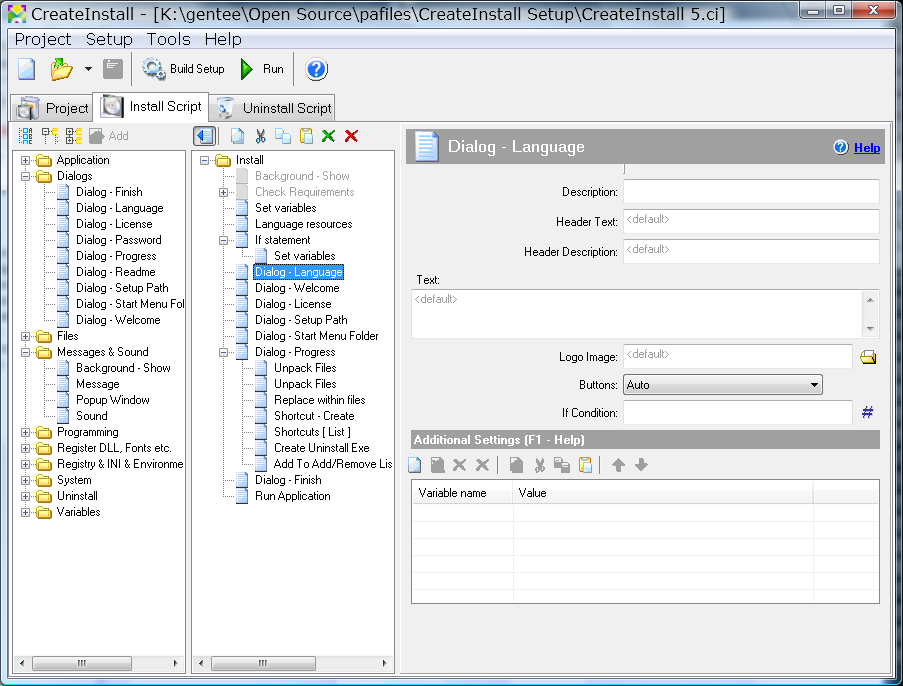 This is the download page for CreateInstall - Providing software developers with a complete, fully customizable solution for their software deployment needs, CreateInstall is an installer software solution that any developers will find invaluable. Whether you are looking to create basic setup files for your programs or much more advanced, fully customized packages, CreateInstall provides you with the solution that you need. The product includes a collection of powerful wizards allowing you to create professional, easily distributable installation packages in the shortest time. However, these wizards and the installation scripts associated with them are also fully customizable, providing developers with full scalability and maximum versatility. The importance of creating the highest quality, professional software packages is something that should never be overlooked, due to the fact that first impressions count for a lot, and the installation process if the first experience that users will have of your software. To find out more about this product, including a list of features, visit the website at http://www.createinstall.com/.