Software Vivaldi for MacOS download
Want a better software to manage your Web site more quickly and efficently? Click here, and start saving time today!
Create both Websites and CD DVD product catalogs with a single professional tool:
(BELOW!) FREE DOWNLOAD LINKS FOR:
Vivaldi for MacOS 2.3
Vivaldi is a hyper-customizable browser that puts you in control. Steered by the co-founder of Opera software Jon von Tetzchner, Vivaldi is fast, fun, flexible and lets you browse the way you want with tons of features that adapt to you. We keep our users first, and most importantly, we do not track you.
(description, more information,
click here - Vivaldi is a hyper-customizable browser that puts you in control.
)
File size: 78428 Kb
Free Download link 1:
Click here to start the download for Vivaldi for MacOS (then choose Save)
WARNING: While we do our best to screen each file reviewed on CuteApps, we always suggest to scan the files with an
antivirus
before installing them (better safe than sorry).
Also, the download link was working at the time of the inclusion in this archive and when we did the last test; it is provided by the software house and sometimes can be -temporarily- offline or so.
Please
contact us with the contact form
to report difficulties, strange behaviors or persistent problems, and quote the program name or the number 22099 .
The Vivaldi browser let you be in control of how your browser looks, feels and works. It should adapt to your style, have the features you need and be built with values you can stand by.
(
Vivaldi is a hyper-customizable browser that puts you in control.
)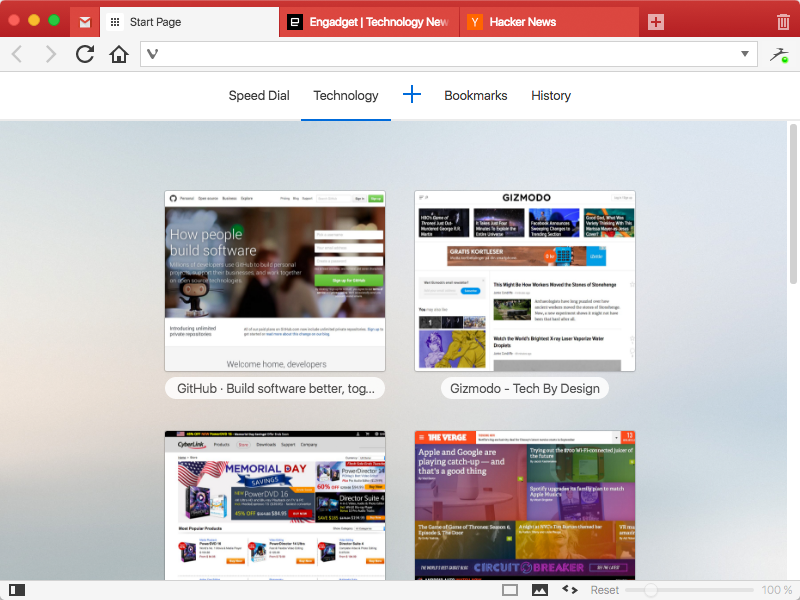 This is the download page for Vivaldi for MacOS - A browser is used by everyone, everywhere making it the most important tool on your computer. It used to just be a way to show static pages, now its a portal to the way we live, learn, work and play. Vivaldi helps you do more of everything you love faster, easier, and safer. Steered by Jon von Tetzchner (co-founder of Opera browser), Vivaldi is driven by the real needs of users today and ensures that they have the best tool to browse and do the job. The vision of Vivaldi is simple users should be in control of how the browser looks, feels and works. Vivaldi offers more features than any other modern browser and does not track its users

Users can truly create a browser that reflects their interests, passions, and personality right from the start. Users can tailor the browser to their needs by modifying not only how the browser looks, but the layout of its elements. There is no limit to the customization on offer here. Some of the highlight features include:

Powerful Tab Management - Ability to group (stack), rename, tile (split-screen view of tabs), search in addition to pin, drag, hibernate and mute tabs.
Smarter Browsing - Side Panel with easy access to bookmarks, downloads, a tree-style access to tabs, notes, browsing history and websites of users' choice.
Raise the Productivity Bar - Built-in functionality such as the screenshot Capture tool, Notes and Image Properties.
Effortless Navigation - Keyboard Shortcuts and Mouse Gestures for quick browser commands and powerful History overview that lets users explore their browsing patterns, backed by statistics and visual clues.
Unique and Customizable Interface - Change the browser's look with Themes, Speed Dials, Adjustable Zoom levels, Clutter-free Reader View with endless options in Vivaldi's Settings.
Privacy is paramount - Encrypted data Syncing across computers including Bookmarks and Speed-Dials, saved passwords and autofill information, History, extensions and uniquely, Notes.